Artwork - Debbie Rigler Cook
---
About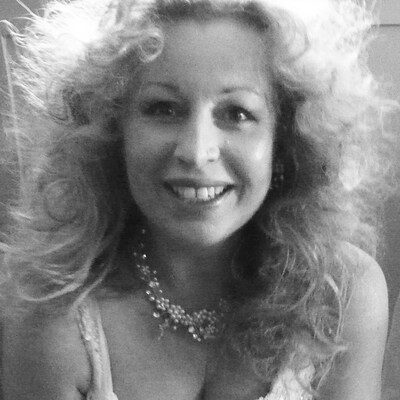 In 1992, Debbie started producing pen drawings for the Newsletter and has, she says, been delighted to continue ever since as it makes a change from all the painting! And we are delighted that she does!
In her spare time, Debbie enjoys photography, walking, sculpting and gardening, and as you can imagine, she is an animal lover and is owned by Kani, a barkless basenji,is now three years old and who featured on the cover of the April 2003 Newsletter. Ginger, the family cat, appears regularly in her paintings!
Debbie's work can be viewed on line at www.lookinggoodlicensing.com.
As well as producing illustrations for the Covers, Debbie contributes other illustrations, particularly for articles and poetry.
Biography
Born in Boroughbridge, North Yorkshire, Debbie studied at Harrogate College of Arts and York Technical College.
She became a self-employed illustrator in 1987, starting with pastel portraits of children and pets, before signing up with an Art Licensing Agency in the same year. She has produced art work for greeting cards, calendars, prints, stationery and giftware, etc.
In 2000, Debbie went freelance, retaining an agent in the United States and producing new work for the UK and European market, including a series of Collectors' Plates featuring Siamese cats. Her cat and dog images feature in two gift books for the UK market.
Debbie moved with her parents to live in Berrynarbor in 1989, living there for three years before moving to Heddon Mills near Braunton.
Tips:
Click on the thumbnails to view the full Hi-res image.
Click on the label to view the article relating to the image.