Original Artwork
---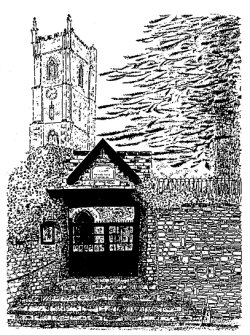 Since its beginning, the Newsletter has been very fortunate to have been supported by many talented artists, both from the village and further afield. Their personal contributions have not only enhanced every issue but have helped make it the successful and unique publication that it is.
There have been illustrations from the late Helen Armstead, pupils from the Primary School and members of the Sunday School. David Duncan also contributed, and his picture of St. Peter's Church appeared on the cover of Issue No. 1 in August 1989.
And Kevin McLintock, Neil Redwood, Dave Walden, Lisa Shelley, Judy Jones, Mary Hughes and Dean Hawker have all also delighted us with their artistic talents.
But there have been four regular artists Debbie Cook, Nigel Mason, Peter Rothwell and Paul Swailes who between them have had one, two, or more illustrations in every issue since Issue No. 7.
To see their work click on the links below:
Debbie, Nigel, Peter and Paul have also helped raise funds for the Newsletter by exhibiting their work at 'A Country Collection', a week long Art Exhibition held in the Manor Hall in 2000, 2002 and 2006.