---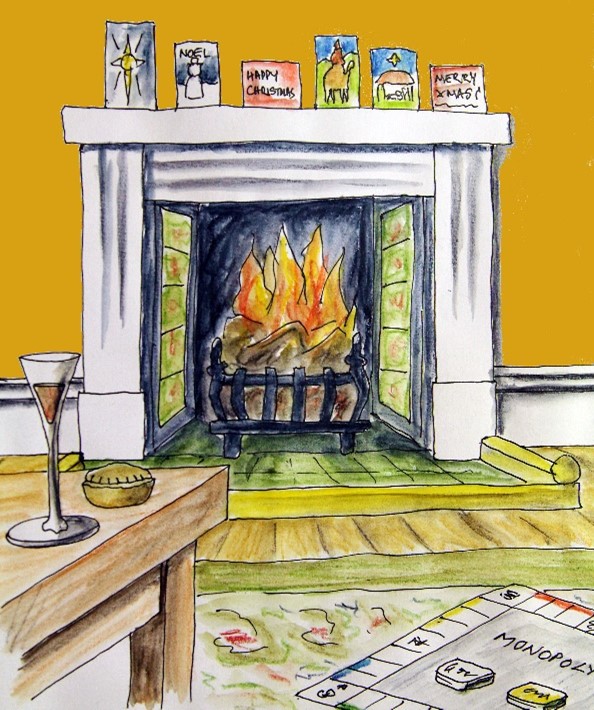 'June ... and it's just a couple of days now until we'll be celebrating the Queen's Diamond Jubilee here in the village. Let's all enjoy the events, free, that have been organised for us and keep our fingers crossed that the weather is kind!'
So I wrote in June 2012 and now ten years later those sentiments are repeated as we look forward to celebrating a truly momentous occasion, the Queen's Platinum Jubilee, and give sincere thanks to everyone involved in making these events happen for our pleasure and enjoyment.
Another bumper one, this issue contains some varied and interesting articles and I thank everyone who has contributed in any way - writers and our artist.
I must also thank the Parish Council for their continued financial support and also the anonymous and generous donator who kindly boosted the funds at the end of April, that was really appreciated.
We send our best wishes and happiness in your new homes to all those who have left the village or come to join us, and get-well messages go to all not feeling their best just now.
With only two more editions, August and October, before my time as editor comes to an end, is there no one interested and willing to see that this important village asset continues? Please do give it some serious thought. Berrynarbor Happenings and Memories are wonderful ways to keep in touch, but a hand-held publication gives pleasure to many, especially those not using the internet.
So, for the first of those two issues, August, items are welcome as soon as possible and by the deadline which is Friday, 15th July please. Thank you.
Judie [Ed]
Website Stats - Editions: 188/198 (94.9%), Articles: 6205, Images: 5484
---
Featured Articles...
Vi Kingdon (8)
Articles, Poems and Memories from the long serving President to the Berrynarbor W.I.
Steve McCarthy (4)
Various articles by Steve that dont form part of series.
Tim Davis (14)
Various articles by Tim that dont form part of series.
Wine Circle (133)
Updates from the lovers of a little tipple!