White's Directory
---
In his 1850 Directory of Devon, William White wrote: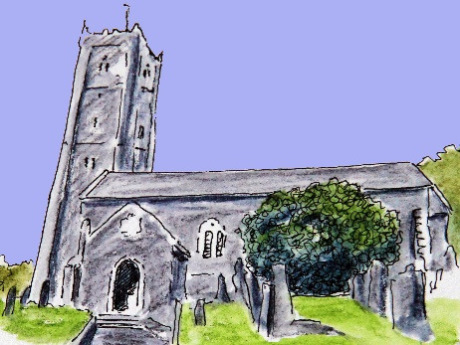 "Berrynarbor is a pleasant village on an eminence near the sea coast, overlooking Combemartin Cove, 3 miles East of Ilfracombe. Its parish contains 899 inhabitants, and 4958A. 1R. 27P of land, including many scattered farm-houses, etc., and a range of hills in which lime and other stone are got...."
"A.D. Bassett, Esq., who has a pleasant seat here, called Watermouth. owns a great part of the parish, and is lord of the manor, which was purchased by J.D. Bassett, Esq., in 1712".
"The parish has its annual feast or revel on the first Sunday in July, and was the birthplace of the celebrated Bishop Jewel. The Church is an ancient structure, with some monuments of the Berry family".
"Here is a neat National School, built in 1848, and a small Independent Chapel, erected about 20 years ago. Three houses and gardens have been long vested for the repairs of the church; but the Church House was given by John Berry, in 1697, for the residence of poor parishioners."