---
THE WELSH CONNECTION
I first heard those three words in 1968 at the funeral of my mother-in-law, Dorcas Eveline Kingdon [nee Street]. Born and bred in Berrynarbor, there were many who came to pay their last respects - Treetops was overflowing and I was kept busy with the refreshments. It was not until I was sorting out names for floral 'thank you's' that I got a chance to ask "Who are the Bendles?" "Oh, they are the Welsh connection", and more than that I never found out.
Not until 1999 when a couple - Mr. and Mrs. King from Neath stopped and asked permission to photograph the cottage and enquired if I knew anything about the Street family. Over coffee we discovered that Pauline King's great-grandmother, Mary, was the youngest sister of Derrick's grandfather, Ephraim Street, and that Mary married a Mr. Bendle and went to live in Wales where she had nine children.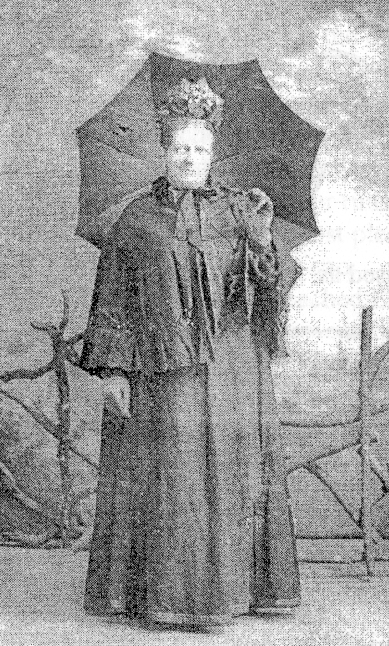 Mary Jane Bendle [nee Street]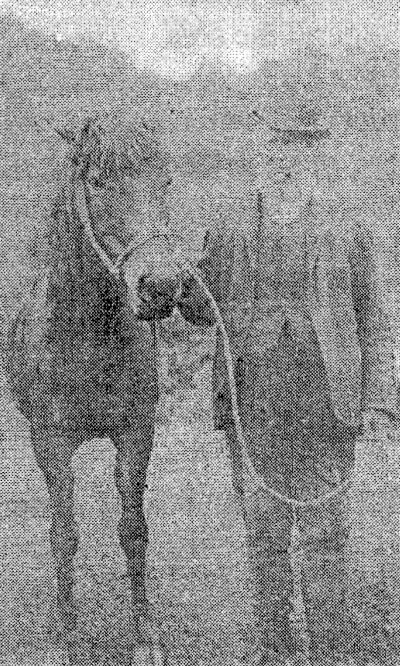 Ephraim Street [1843-1918]
William Street [Derrick's great-grandfather and Pauline's great-great-grandfather] and his wife, Elizabeth, lived at Marwood where the children were born - Ephraim and three brothers and two sisters, Mary being the younger of the two. After William died, Elizabeth moved to Hagginton Row with her three unmarried sons.
How I wish that Derrick had been here to learn so much about the family - something he had always wanted to do. Pauline is researching further.
So, thirty years later and going into a new Century, I have at long last linked up with the Welsh connection!
Vi Kingdon
---
TIME
Time - such a little word
And yet it rules our lives,
From birth until that final call,
On time you can rely.
It records our every move,
As each day goes by,
Where to go and what to do,
And even when in bed we lie.
It waits for no one,
Rich or poor it treats the same,
The famous or the infamous,
There's no priority in a name.
So let us not neglect it,
But treasure it each day,
For without TIME we would be lost, And history never made.

Vi Kingdon - 1997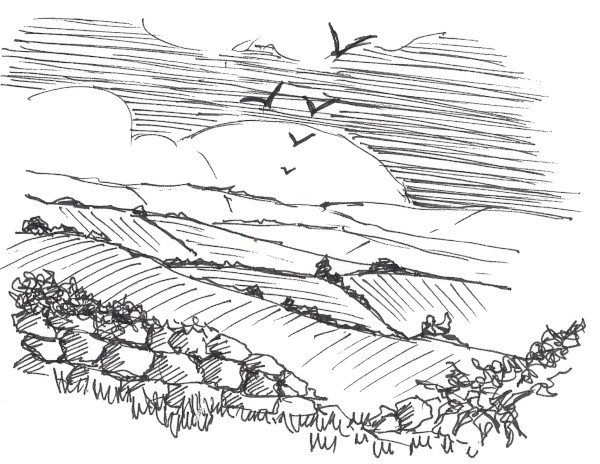 Illustration by: Paul Swailes
---
MY WEATHERWISE GRAN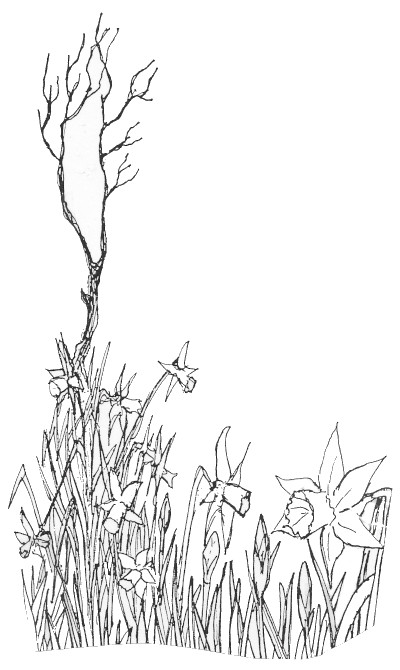 I've been staying with my grandma,
And although I love her dearly,
Unlike me, she really seems
To look at things so queerly.
She always thinks that every day,
Is special, no matter whether
It rains or snows, shines or blows,
In fact any kind of weather.
When outdoor fun is ruined by
A heavy shower provoking,
She'll pat my head and say
"You see the dry earth needs a soaking"
When I think the day too warm
For any kind of pleasure,
She says, "The grain has grown an inch,
I can see without a measure."
Now when I fret about the wind
That has set everything whirring,
She just looks at me and says
"Tut! Tut! The close air needs a stirring."
Even when the drifts are piling high,
And fence posts are scarecely peeping,
beneath the blanket white,"
Says she, "The little are keeping."
As I grow up I hope like Gran,
I'll understand more clearly,
How nice t'would be if more if us,
Could view LIFE so queerly!

Vi Kingdon
Illustrated by: Paul Swailes
---
1951-1983
The Years Between
Who was the Devon lad who won a lassie's heart?
Who taught her that the 'bright lights'
Were stars that shine at night.
And the beauty of the countryside, o'er hill and dale,
Was the place to live, if love was to prevail.
When first we wed, the jobs were few,
Dreams were shelved, and Town won through
A flat overlooking railway yard
No beauty there, but times were hard.
The sparkle of those dear brown eyes,
As motor bike he chose to buy,
Better jobs he thought within his grasp,
Travel independence found at last.
Evening classes, new schemes to start,
Typing notes, I learnt how a building gets its heart!
Then, flat became a house, and bike became a car,
Not Devon yet, but Surrey, the nearest for views so far.
Every year we made the trip, once if not twice,
To the Valley of his dreams, renewing family ties.
January 1976 - dawned that wonderful day,
We left Surrey and to Devon, back to stay.
Sadly family gone, but so much to do,
Finding job, growing veg. and flowers of every hue.
Helping Village on committees, and first Horticultural Show,
Life was so happy for this man, his eyes like stars did glow.
He had such dreams for the future, but fate can be so cruel,
So young to die; but sharing those dreams has added fuel
To my staying on, and doing the best I can
To keep a welcome in the Valley, in memory of Demck - my man!
Yes, Derrick was the Devon lad who won this lassie's heart,
And taught me that the 'bright lights'
Are stars that shine at night.
That the beauty of the countryside is the place to live,
For those years we spent together, my THANKS to God I give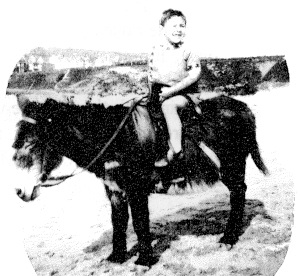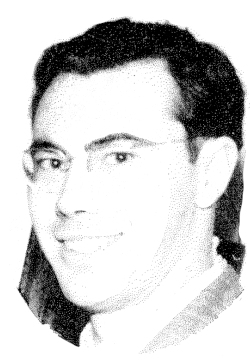 Vi Kingdon
Derrick William Kingdon, [1929-1983]
Educated at Berrynarbor and Combe Martin Schools
---
A LIGHT-HEARTED LOOK AT GARDENING!
Old gardeners never die, they just go to seed
Gardeners are 'potty people, always pottering in the potting shed with pots.
If you wish to brighten up your garden, plant some coloured light bulbs.
A dig in the garden is better than a dig in the ribs.
Best thing about sewing seeds, you don't need a needle and thread.
Garden hose will not replace a laddered stocking.
A budding artist could be a gardener.
A wild pansy could be related to a chimpanzee.
A nosy parker without a nose could be a potato 'all eyes'
there is no room at the guest house, a gardener can offer a bed.
Johnny says that his grandpa is about to become a "scented geranium"
Vi Kingdon
---
71 STERRIDGE VALLEY
The cottage, which is now my home, was very much a part of my late mother-in-law's family, she [Dorcas Street who married William Kingdon] being the youngest of ten children born under its roof. Descended from the Ridds of Lorna Doone fame, the Streets were very proud of their Devon heritage.
Grandfer [Ephraim] Street tilled the two acres - if you could not eat it, you did not grow it' - hence the flower-filled hedgerows with which the Sterridge Valley is blessed, for when the girls found or were given plants or cuttings, that is where they found a home!
Water was pumped, later tapped, from the small house across the lane, still in existence today but now dry. There being no flush toilets, it was chamber pots and slop pails in the cottage, and an earth closet way up the garden, regularly checked by Grandfer.
The bread oven can still be seen in the outside shed, and at one time there were hooks inside a bedroom cupboard where bacon was hung to cure. Keeping their own pigs, salted down pork was the meat of the year. There were always chickens and ducks wandering around, and the boys were responsible for regular checks on traps for rabbits.
The fruit and vegetable house - also still in existence - housed the produce, which was taken to market in Ilfracombe by the girls in covered baskets, walking across the fields. A lighter journey home no doubt!
Grandmother [Susan] Street would have had a wood and coal range to cook by, and washing day would have meant lighting the fire under a stone copper, a scrubbing board in a huge tin bath and, of course, the blue bag. The bath also came into its own on 'bath night'. There were no idle hands! Darning and re-footing socks and stockings was a regular task.
Although most of the family walked everywhere, Grandfer, who was quite a character and loved a drop of beer, had his own pony. To bring in a little extra money, he helped to quarry the stone that formed part of the original road through the Valley.
The children attended school in the village and looked forward to the Annual Revel Day first Sunday in July, when after the church service, many skills and games took place. Food was provided by the ladies of the Parish.
Vi Kingdon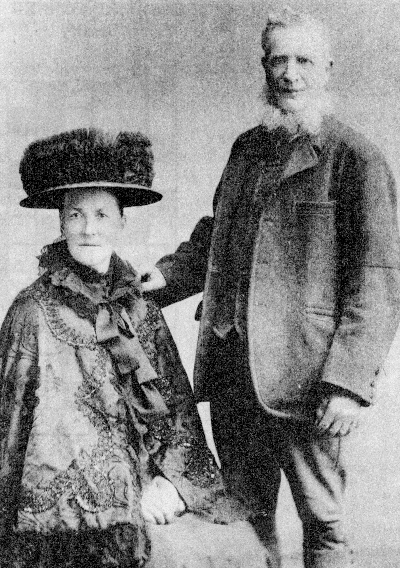 Ephraim and Susan Street on their Wedding Day in 1871
---
KATIE
God made man in His image,
And then He made the dog,
To remind us of His wisdom,
And to walk the paths He trod.
To prove that love and kindness,
Can overcome all things,
He made the canine angel,
But forgot to add the wings.
There's a breed for everyone,
I love them all - and yet
None could ever take the place,
Of my own four-legged pet.
We roamed the fields and woodlands,
In sunshine and in rain,
There's no therapy like a dog,
To soothe away life's pain.
They love you when you scold them,
Then roll those doleful eyes,
Making owners feel ashamed
That they ever did chastise.
Now Death's door divides us,
I know my loyal friend,
Will watch the Gates of Heaven,
Eer faithful to the end.
Dedicated to little Katie, a truly wonderful companion for 17 years.
Vi Kingdon
---
ICED CHRISTMAS PUDDING
1/4 pt Milk
4 oz Marshmallows
1 tsp Instant Coffee
1 tsp Cocoa
2 oz Raisins
1 oz Currants
2 oz Chopped Nuts
2 tbs Sherry
2 oz Glace Cherries [chopped]
1/2 pt Thick Cream - Whipped
Put milk, marshmallows, coffee and cocoa in a pan. Heat gently until marshmallows are melted. Allow to cool. Mix dried fruit with sherry, allow to stand for 30 mins, then add to marshmallow mixture with cherries and nuts. Freeze for a short time until slightly thickened, fold in whipped cream, pour into basin and freeze.
A recipe that might be useful - sent to me and from what I have heard, very popular in the North ... forget those waistlines!!
Vi Kingdon
---
To the Residents of Berrynarbor
By the time you read this, all material things pertaining to Christmas will be put away, but the spirit will live on in Berrynarbor.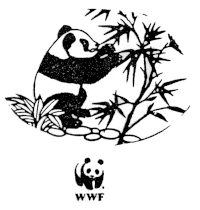 To members of the W. I. - especially Kath Arscott who kept my 'home WWF fires burning' and Rosemary Gaydon who taxied me around - members of both Church and Chapel and the Youth Club, a very BIG thank you for caring so much when I was 'under the weather' . It is a comfort to find so much support and with same I have every hope for a 100% recovery.
I've been counting my Blessings,
The greatest being Good Health.
Together with Friends and Neighbours,
Worth more than fame or wealth.
We know not what our Fate is,
But with someone to share the load,
God's gift is all around us,
Along that uncertain road.
Vi Kingdon